"The favorite of beauty editors around the globe"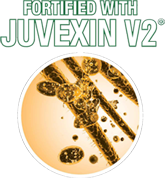 The Goodness of Juvexin V2
Juvexin V2 is a plant-based protein derived from Quinoa and Pea, which is optimized to repair and strengthen hair from the inside out. It is an advanced version of Juvexin, a keratin anti-aging protein blend. The benefits of Juvexin V2 have been successfully infused into GK Hair Vegan Product Range, which delivers natural, healthy hair results worldwide. It is extracted, processed and formulated in an environmentally-friendly, cruelty-free environment and has anti-aging properties. The complex protects the hair from potential environmental damage, maintaining its natural youthfulness.

We Are
100% Sulfate-Free

GK Hair is a hair care brand that offers a sulfate-free and chemical-free hair care system that is environmentally friendly. Their products are designed to repair and reinforce hair health, and are free of harsh chemicals such as parabens, phthalates, and DEA/TEA.

Selling Across
75+ Countries

GK Hair was founded in 2007 by Van Tibolli with a mission to revolutionize the hair industry through innovative product formulations. GK Hair has a network in 75+ countries and is known for delivering everyday hair care solutions.

The Power Of Vegan Ingredients

Coconut

Acai Berry

Aloe Vera

Goji Berry

Citrus Extracts
Juvexin Penetrates
Containing non-hydrolyzed, intact keratin, Juvexin consists of both large
and small molecules. The smaller Juvexin molecules penetrate the cortex,
improving and restoring hair from the inside out while the larger molecules
wrap around the cuticle layer of the hair, creating a protective shield
against free radicals such as UV Rays and pollution.
Steer clear of frizz and hair damage with our sulfate-free, Juvexin-infused hair care range that suits all.